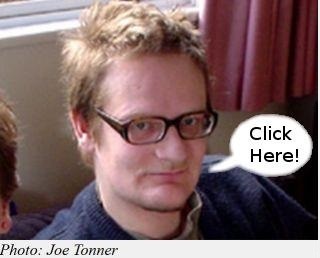 Hello my name is Davin Pearson, my friends call me The Nutty Professor and I was born and bred in the brilliant place that is Aotearoa

/ New Zealand

. Click on the image above to see my ugly mug. This is my Website in which I present to you everything of substance that I have ever done, including my commitment to Richard Stallman

and the ideas of the Free Software Movement

and specifically the GNU Project.

In addition to this, I believe that I am New Zealand's foremost expert in Stallman's GNU Emacs

text editor having used it for 20 years (Happy Anniversary Emacs!)

and with a total of over 55,000 lines of customisation code written by me, some of which I have published. GNU Emacs is the flagship product of the GNU Project and is a religion in itself. I am also working as a freelance web designer (see www.davinpearson.com). I have published a book entitled New programming languages for novices and experts (Ninth Edition)

. You can buy the book by clicking on the previous hyperlink. It is also available as a free P.D.F. download by clicking on the front and back cover and the actual book itself. When I am on my beloved computer I enjoy listening to music of all genres. When I am not on my computer I enjoy reading literature of all genres. Enjoy browsing my Website! Sincerely and kindest regards, Davin.

Davin Max Pearson,
Christchurch
New Zealand,
18 September 2017.
Search my Website
Links menu
---
---
| | |
| --- | --- |
| Click on the following icon to view my page stats: | |
---
Some of the pages in this Website have been subjected to w3.org's web page validator and therefore should work on every web browser.